Proud Sire-AQHA Stallion Jackies Smokin Dude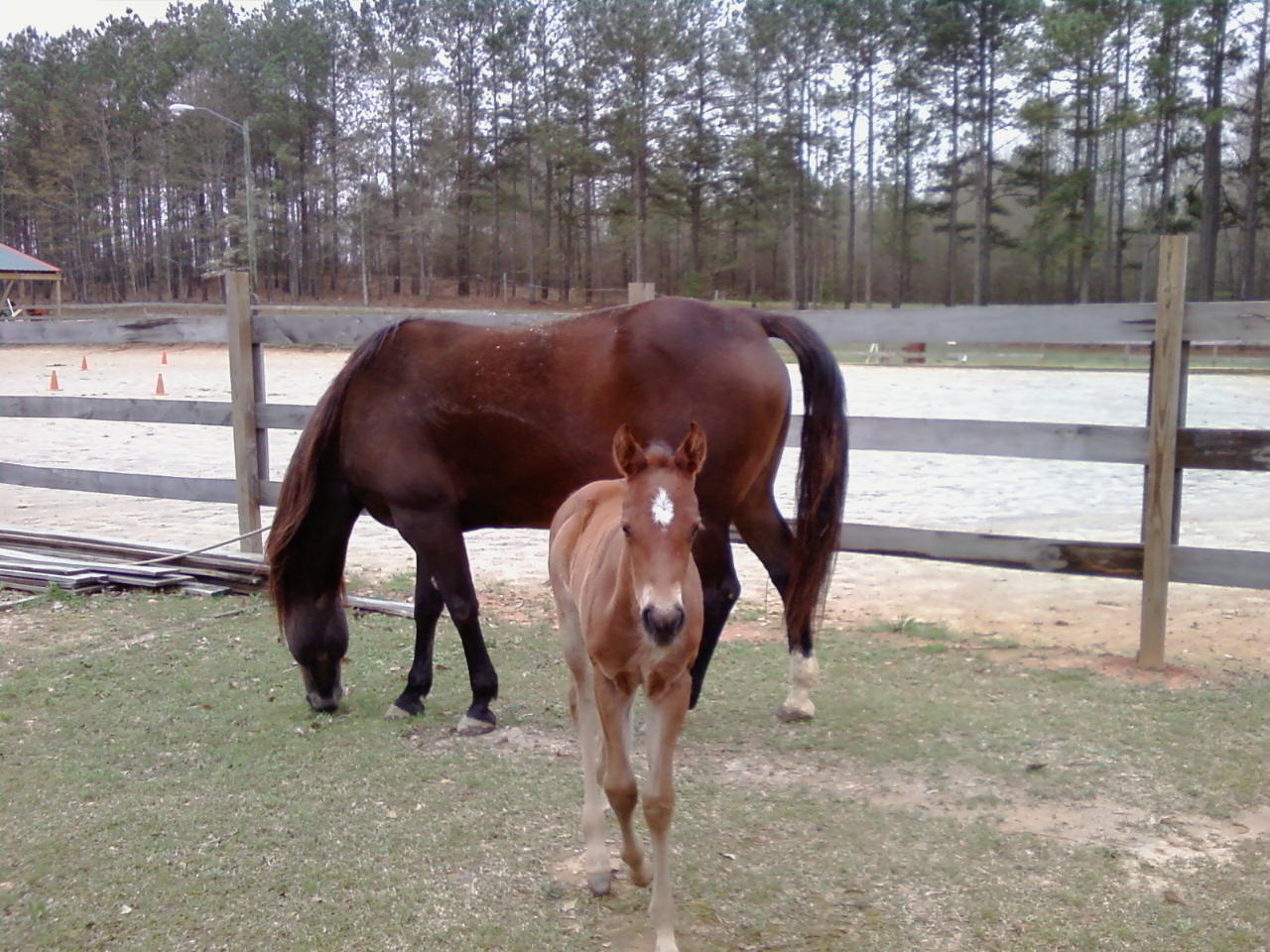 "Live The Thrill" AKA Doubles with three week old "Smokin Dudes Triple Thrill" AKA Triples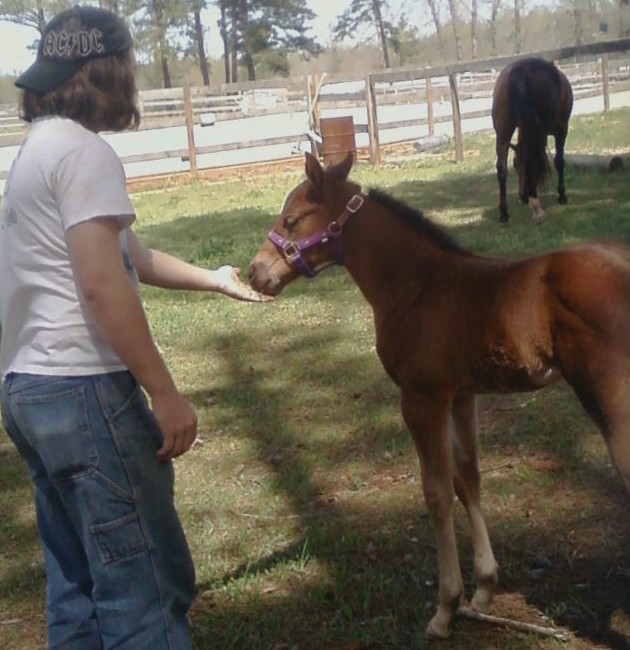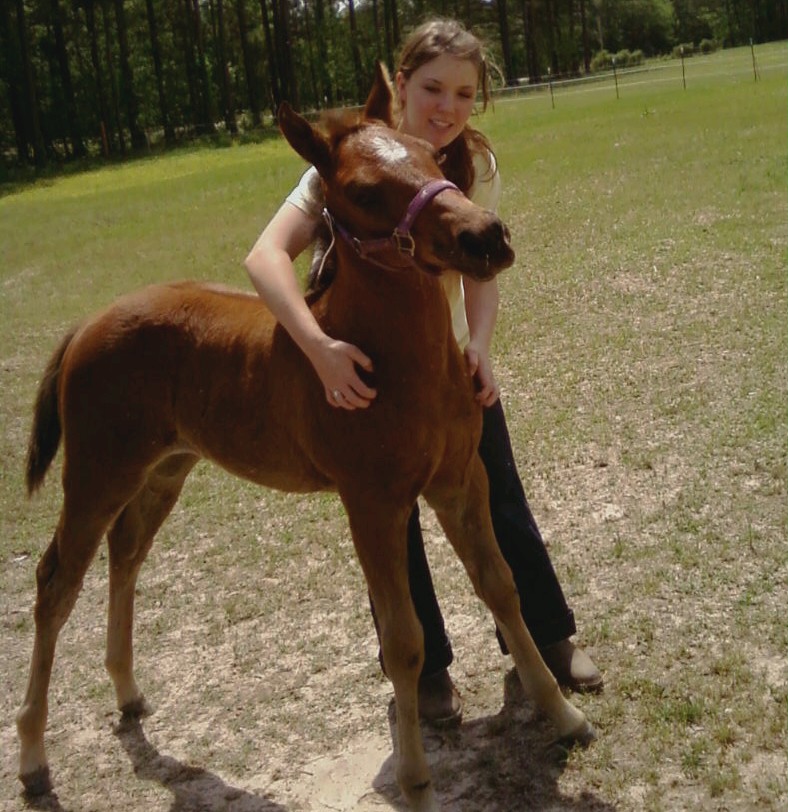 Jessica was visitng the farm and found out that two month old "Triples" loves to be scrathed.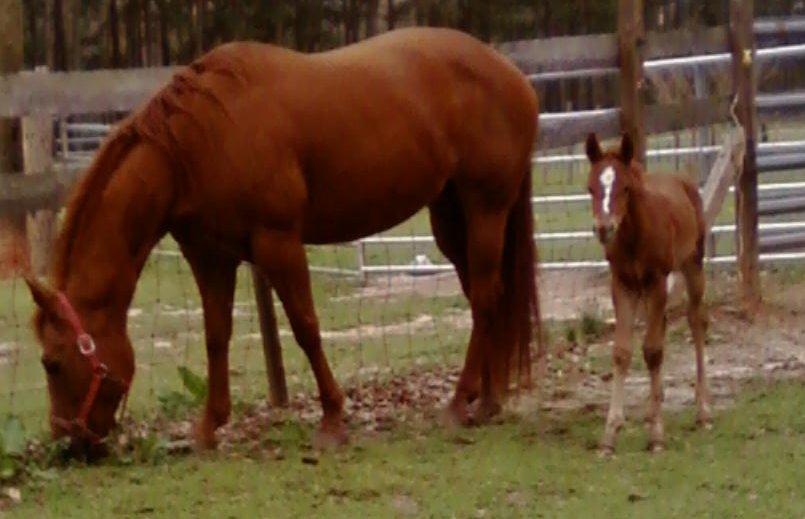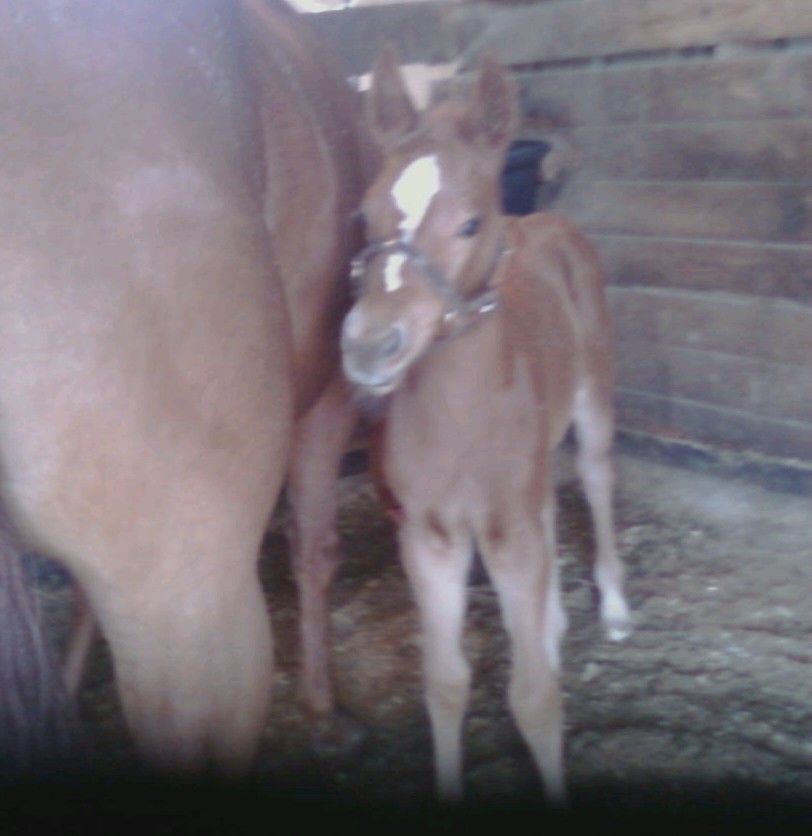 "Sheza Royal Spitfire" AKA Spitfire, with three week old "Sheza Smokin Dude Image" AKA Image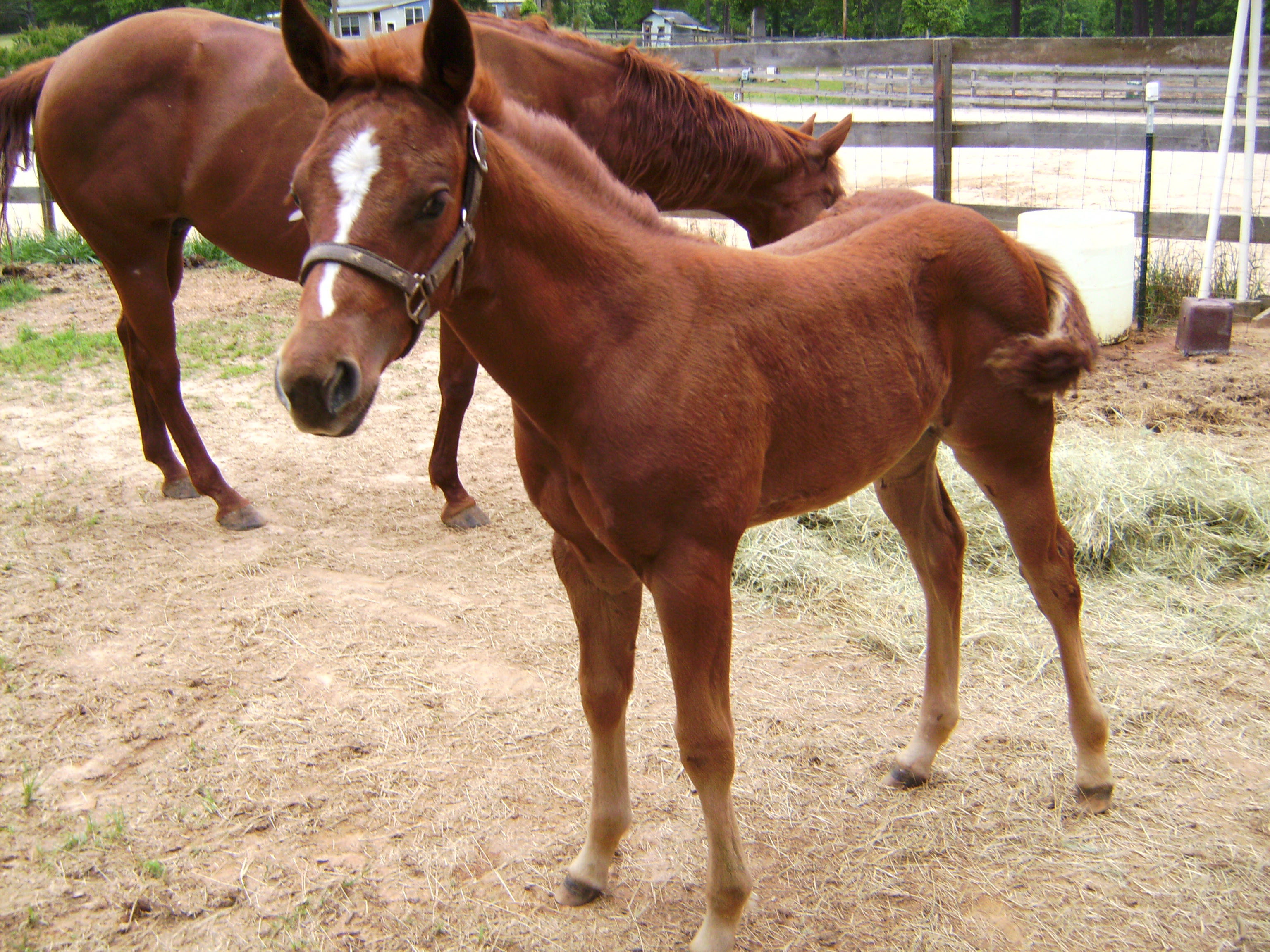 Two months old and ready to be registered."ShezaSmokinDudeImage"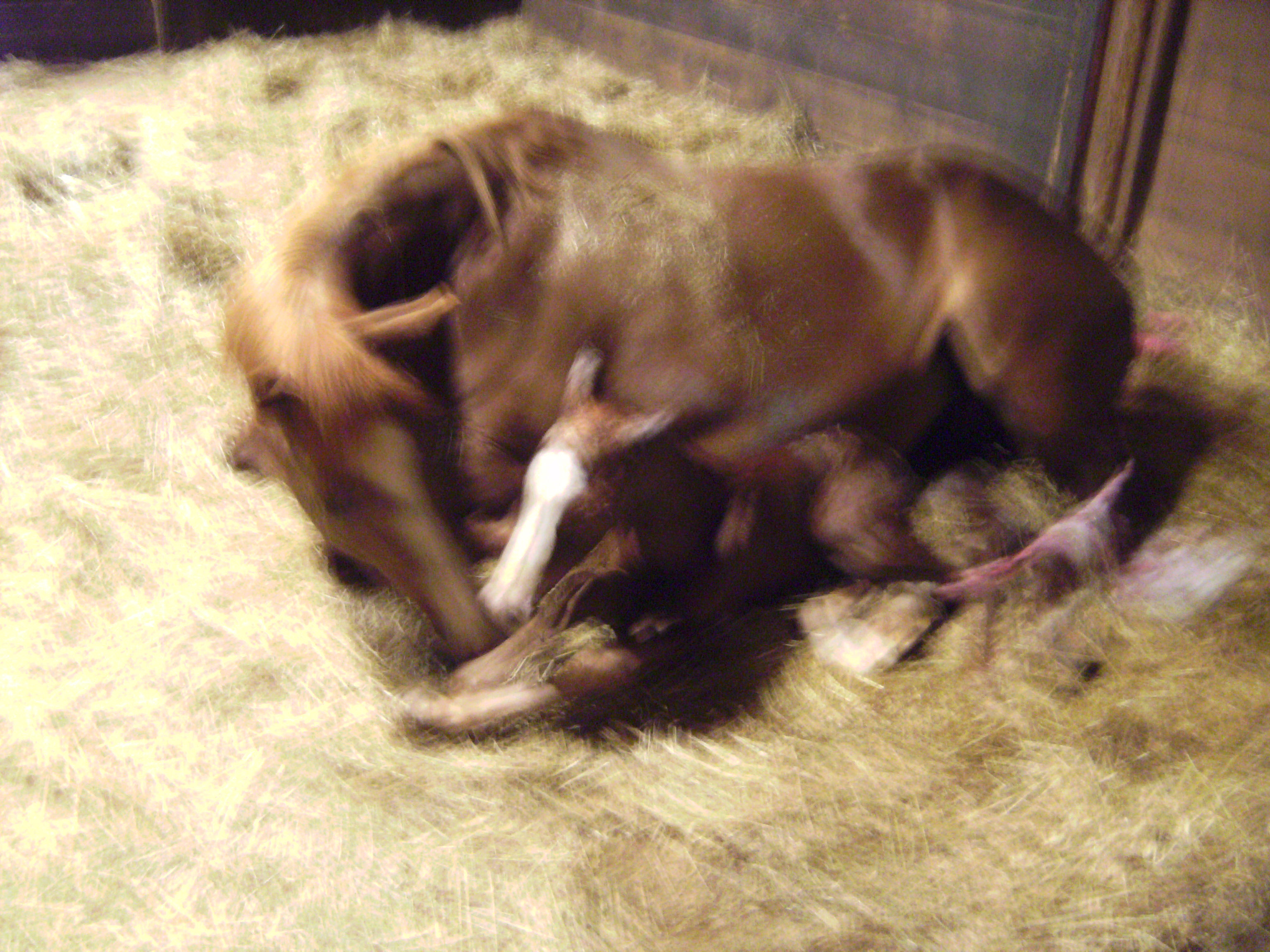 AQHA "Salty Specialty"- AKA-Dixie, with her new born filly when she was only minutes old.

Three week old AQHA "Smokins May Specialty" running in pasture with her Dam.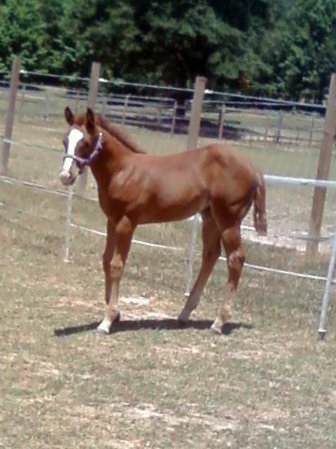 Specialty at two months old playing in pasture.